I found a nice Crochet Christmas tree skirt prior to Christmas, it was way to close for me to get it done by then, and I've played around with colors, worked 2 short samples...color was off. In my mobile craft room I did have a small amount of Caron Simply Soft Party yarn in the snow color. I don't like to part with those because they are so pretty, and I can always find something to do with it.
I recently made a scarf with gray metalic, I'll have to take a picture of it to share.
I'm a fan of Caron Simply Soft yarn, and their party yarns offer a little sparkle. I've made a few other things with the sparkle yarn and decided to go with it all this color with no variations. I currently have an all white with silver specks on the 1st one I made many years ago, when the boys were small.
Just enough shimmer, irredescent. I shopped around and decided to go with JoAnns, for pick up, they say that they have 8 of them..I've been duped before. So I placed the order and IF it is filled I will go today and pick it up. I just got 4. (For Now) We'll see if they call that they have it in stock, even though it says they do....learned that lesson :)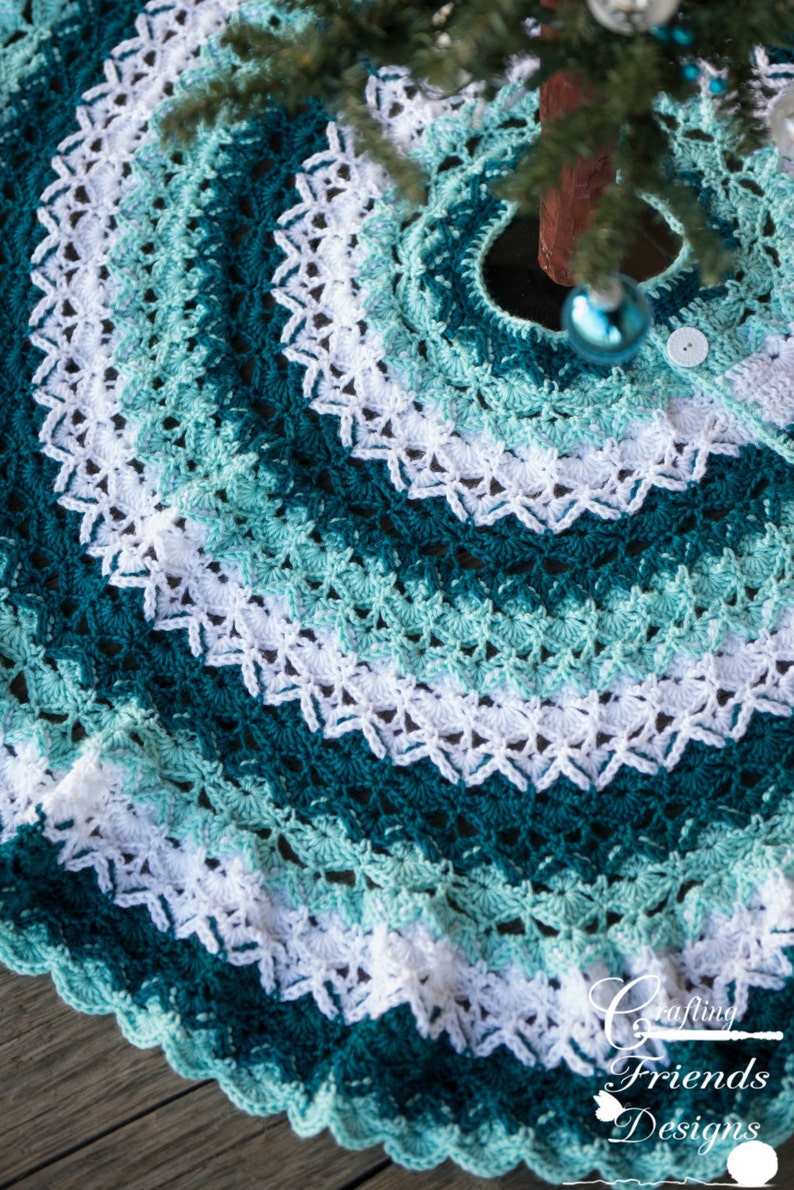 Isn't this pretty and lacy.
you can find out about the pattern below.
Well, that's all folks

Update...no items in stock. ??????? Why then would you say you have 8 of something and you dont
have any? JoAnns lost a sale, and I ordered it elsewhere. I contacted JoAnns.See...I learned the first time...no driving around for nothing. I'm not sure if they care. In these days you can buy many things online from a variety of places. JoAnns better get with the beat baggy. Or they will go the way of Pat Catans ( Darice), AC Moore, all closed and took over by Micheals...who didn't have the yarn either...


.It's cold and snowy outside...I feel a little under the weather, BUT would have went out for yarn. Oh bother.

Now I'll keep shopping...and just have it delivered.